After France, Algeria, Morocco, Egypt and Bahrain, GOMYCODE opens its doors in Lagos, Nigeria.
With the aim of expanding the GOMYCODE community and sharing our passion for digital with the whole Africa and MENA region. Starting from february, GOMYCODE Nigeria will be providing its training courses in a blended way, mixing between physical presence in the Hackerspace and online.
Why Lagos?
Lagos is the most populous city in Africa and home to the continent's most valuable startup ecosystem economy. It is home to close to 1000 active start-ups and its founders, including some of the continent's biggest startups which has over the years, garnered angel investors, venture capitalists, enthusiasts and media people from all over the world.
Lagos continues to rise to the forefront of advanced technological innovations and development made possible by the burgeoning online population of internet users possibly brought about by increased public resolve to ensure optimum broadband penetration. The ecosystem's annual output has created a huge demand for tech talents in the industry and with the growth of remote work practices, more companies are beginning to look towards Lagos as a talent hub for hiring.
"In the last decade I've had the opportunity to witness youths come in through our doors broken and frustrated, some haven't had a decent meal in days. However in 6 months we've seen the same youths become self-sustained and create jobs for others. GOMYCODE showed a much more effective way to achieve this; mobilizing Africa's number one resource (the youth) to acquire skills and begin a successful career. I'm truly excited about what we are going to achieve with GOMYCODE Lagos, more so the number of jobs that will be created in the process" announced Enogieru Osasenaga, Country launcher of GOMYCODE Nigeria.
Our Programs
Web Programs
The Web Fullstack JS program is an intensive 4-month program that will allow you to learn Front-end and Back-end web development to become a junior developer in Fullstack JS, and at the end of which GOMYCODE will ensure the professional integration of certified students. . You will also acquire soft skills that will help you in your professional life. At the rate of 12 hours per week and with the follow-up of our instructors, you will learn to master technologies such as CSS, Express, HTML, JS, React, Node Js, Redux, Bootstrap, MongoDB or even Git.
Create your first Website. You will Learn the latest technologies to become a web developer and create websites with HTML, CSS. You will also learn the basics of JavaScript to make your pages interactive.
Become a Front-end ReactJS Developer and learn the latest technologies to become a great Front-end Developer and build rich, interactive web applications and user interfaces with JavaScript, ES6, and React. Manage "states" with Redux and manipulate external APIs.
Angular is a framework created and supported by Google. The majority of Google websites and apps were built using it.
GOMYCODE's Angular course offers you the opportunity to master Front-end programming with this framework in order to create an application from the ground up.
Master the technologies of Back-end development: JavaScript, Node.js, Express, MongoDB, mongoose ... and use it to create the Back-end of your web application independently from the Front-end part. You will also manipulate the NoSQL database and model the data with mongoose.
Our program in Artificial Intelligence
In this program, you'll discover the world of artificial intelligence and its algorithms in order to create your own machine learning project. You'll learn how to pre-process and visualize your data using Matplotlib and Seaborn libraries. Through this program, you will master the basics of artificial intelligence as well as supervised and unsupervised machine learning algorithms in order to create your own machine learning project using the Scikit-Learn library.
Our Program in Digital Marketing
Start your Digital Marketing career and join an introductory track dedicated to people who are interested in the Digital Marketing Field. This track will show you the way on how to start and give you the right tools you will need.
During this track you'll master the tools and skills needed to start a career in digital marketing. You will learn how to manage your social networks, launch advertising campaigns, optimize SEO and conversion rate and use Google Analytics…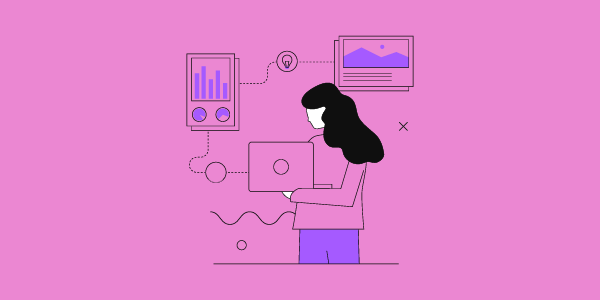 Our program in UX Design
The UX Design journey will equip you with the knowledge and tools you need to understand the user experience and create a final product.
The UX Design course will allow you to acquire the knowledge and tools necessary to understand the different principles of user experience design. You will learn how to carry out a good UX study, how to use the different types of processes in order to conceptualize a final product in a user-centric perspective.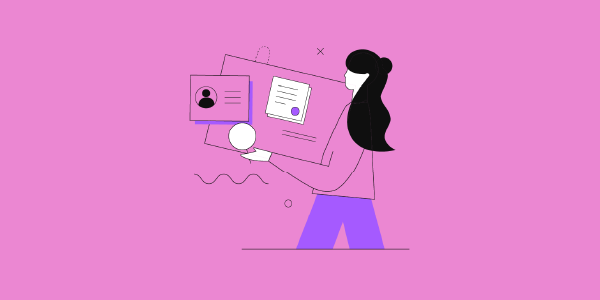 Our program in Game development
Create your first 2D video game with Unity and deploy it on mobile platforms.
Discover the world of video games, get started with Unity and C#, and practice solving simple problems with code. At the end of the course, you will be able to create your first 2D mobile video game from scratch, such as Flappy Bird and Pong.
The GOMYCODE model
GOMYCODE's learning experience is unique. By following our programs, the student develops his technical programming skills but also human skills of communication, collaborative work and critical thinking.
In addition, the student learns to develop a product in its entirety, until it is put online. It's not about learning a few lines of code but about completing a whole project and being able to be proud of it.
Developing a complete product is an important step in the GOMYCODE experience, it is a source of motivation and satisfaction and it remains a memorable experience for most students.
GOMYCODE provides a blinded model which combines physical presence in our hackerspace and e-learning through our platform (called "Learn"). It encourages autonomy and initiative.
The platform gives the student the opportunity to monitor his performance and identify areas for improvement.
The platform is also gamified and fun, allowing students to earn points and badges according to their progress.
Connecting with partners
In a project-oriented framework, the GOMYCODE model makes students code every day through exercises, projects, applicable features or products. Our students work on projects directly inspired by our partner companies in order to facilitate their integration into the professional world.
The program has a professional objective and aims to facilitate the integration of our students as developers, Data Scientists or Digital marketer in various companies, thanks to our network of partner companies.
Aside from the technical aspect, working in companies today requires soft skills. This is why we support our students throughout their course, with team building, self-knowledge and development activities.
Wanna join us?
Check our website and follow us on Facebook, Instagram, Twitter and Linkedin. You can also directly join our team: +2349057329646