Omar Reda is one of our many instructors at our Hackerspace in Cairo, Egypt. Always close to his students, he teaches them web development.
Born in Alexandria where he spent most of his life, Omar studied to be a Senior computer and communication engineer at the faculty of engineering at Alexandria University.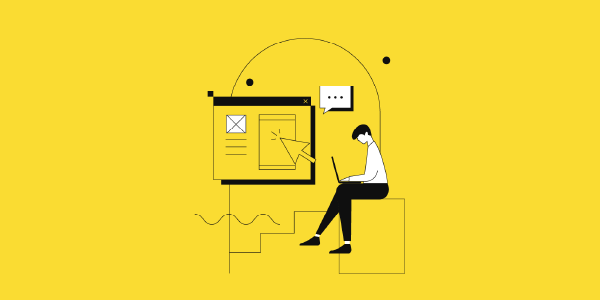 At the same time, the young man is also an instructor in web development after an already promising professional career for his young age. Indeed, after a first experience at IBM, he joined the team at Voktech, a company based in Qatar specializing in the Cloud, before finally discovering the world of startups by working for Business Values ​​Services - MEA, an IBM partner. "Then I joined GOMYCODE and joining different companies on different scales helped in changing my vision and the way I think, and the most important thing is making relationships with different people from different backgrounds "he says.
I built my own personal computer before I joined college

Omar's passion for web development started very early, and it was this that conditioned the rest of his professional career: "I started coding in my first year of college, and I had a passion for how computers generally worked since I was a kid. I was playing many video games and built my own personal computer before I joined college. After joining college, I specialized in computer and communication engineering because I wanted to learn more about the logic behind the programs and hardware I was working on ".
This passion, our instructor has always wanted to transmit and share it. That's why he decided to become an instructor at GOMYCODE. But this is far from being the first experience of its kind: "Actually this is my second time being an instructor, as I taught an Artificial Intelligence Analyst course at Ain Shams University for computer science students, that was an initiative by IBM named IBM Skills Academy. My second experience was at GOMYCODE and generally what I learned from being an instructor is that I have the ability to deliver information which is a very important skill in the teaching cycle, also I can make the studying environment more friendly which reflects on my students' performance ".
GOMYCODE community? I believe that they were the kind of people that you will meet once in your life

But still in the exchange, Omar claims to have also learned a lot from his students but in a broader sense from the whole of the GOMYCODE community: "As an instructor I have many students from different backgrounds and when we get to know each other I learned about their backgrounds which was beneficial for me as a person. I have the opportunity to expand my knowledge. Additionally, the amount of learning and knowledge exchanged between the instructors themselves is just amazing ".
"The coolest and funniest thing is being part of GOMYCODE Egypt family, the people I dealt with here were so funny and interactive, we were like an actual family and I believe that they were the kind of people that you will meet once in your life" explains our instructor.
The earlier you start the better you become

Advising young people who want to embark on the adventure of web development, our instructor calls to start as soon as possible: "The earlier you start the better you become because you will get more time to practice, and coding is based on how much you practice on what you learn, so don't hesitate and take the step and learn about different technologies as the world is heading towards digitalization and automation in all the processes around us ".
But for him, this is not enough. You must also master certain skills, other than technical, to be considered among good developers: "I believe that you need to be a good listener and an active learner in order to get the most out of what you learn and to keep yourself updated with the continuous growth and improvements in the technology field. Plus you need to have the basic knowledge of how to use the computer, and everything else you will be able to learn about it and you need to keep in your mind that you will never stop learning once you enter this field ".
---
Do you want to join our team of instructors at GOMYCODE Egypt? Apply through our website or contact our advisors on +20 022 790 2910.
Read also on Gomytech: