Olowosuna Ibrahim is one of our students at our Hackerspace in Lagos, Nigeria where he is learning web development.
After having become familiar with coding, Olowosuna has developed a real hunger for learning new technologies to give himself better chances in the job market: "I joined GOMYCODE because I really wanted to learn to code, to know how to create it and how this code can set in motion whole processes on the web. I really want to be more involved in all that is technological, "explains our student.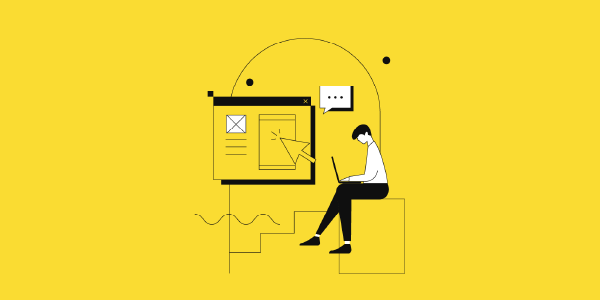 "I joined a family"...
Sometimes, the first days for students at GOMYCODE can generally be a bit intimidating but Olowosuna found his bearings very quickly: "My first day at GOMYCODE went very well. I felt like joining a family. It's like we've known each other for a long time" he explains.
Any existing tension or stress between instructors and students was immediately put to rest thanks to GOMYCODE's environment which encourages collaboration, teamwork, and harmony.
"I learned way more here in a matter of few days than anywhere else in months"
One of the elements, which according to him, makes GOMYCODE a unique and suitable place to succeed, is the environment and the educational model put in place: "At GOMYCODE, the environment is designed for enjoyable learning and that's what makes me want to come to the Hackerspace every day. It's really another way of doing things that is much more appealing than a classic education model" says our student.
For him, the quality of the environment, in addition to the quality of the training and its content make GOMYCODE Nigeria an ideal place: "I learned a lot more here in a few days than anything I could learn elsewhere in a few months and that really enchants me ".
A community "accessible at all times"
"We really have the impression that GOMYCODE's vision is very oriented towards the strength of its community. It is a very warm, friendly, and family-like environment. It really encourages us, the students to reach out to our instructors, reach out to the other students and to the GOMYCODE teams to ask for advice, without apprehension" relates Olowosuna before continuing: "It's really easy to go to them when you haven't understood something. Everyone is there for us, everyone is available at all times and you can't imagine how important this is to people like me who are new to the tech world."
It is real discovery, our students recommend that everyone to follow the training of GOMYCODE Nigeria: "I will advise those who read me and who wish to learn the tech trades, to join GOMYCODE. It is really the best place to learn and master technological skills, all in an environment that you won't find anywhere else, " he concludes.
Read also on Gomytech: