It's exciting to share a good experience with others and I am having a great one right now and would like to share it with you. One could say that a good experience would be in learning something new or joining a new community, or doing something that you like and taking it to another level, so how about having all these in one place, I think that is a great experience not just good, well that happened with me, in a very exciting journey that has not ended yet but can't wait to share what is happening in it. So I took an on-premise course about machine learning, it wasn't my first time, but this one really counts, it's different in a really good way.
Searching for a Community
So I have taken a lot of courses related to programming and machine learning, online and offline, whether doing a project or just watching a tutorial, but a few months ago I think I've lost my passion, so I started to look for something that would give me a push, the only thing that came to my mind at first was to join a community see how other people who have the same passion to learn machine learning, and I think I was lucky that I found this place where they deliver a really unique learning experience, but more importantly a great community. So I decided to give it a try and take a step back from what I have learned and relearn it again but with a different perspective on a different environment, and IT IS FUN.
Unique learning experience
The place is called "GOMYCODE" in the Greek campus in downtown, Cairo, it's an international organization that started in Tunisia and expanded to more than seven African countries and reached France and here in Cairo as well.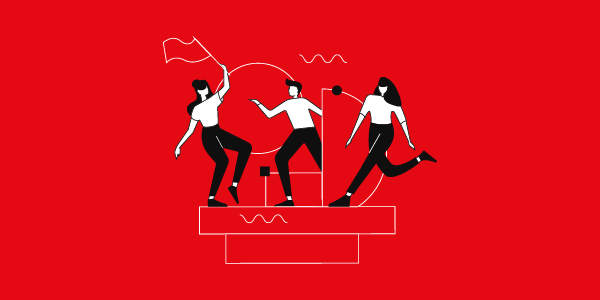 Providing a unique learning experience, one that makes you depend on yourself to ensure a long term effect so you can still have the mindset to learn digital skills or in my case machine learning even outside the course content and I believe even after you finish the course, so you don't rely on a particular learning material or a specific tutor or instructor rather having your own way to get your info and doing the job by yourself instead of the spoon-feeding way that is common in every tutorial or online course and most of the offline ones as well.
Learning How to Learn
And it's not just about that it's about learning how to learn, to learn digital skills nowadays could be easy but if done wrong it can be really really frustrating so a bit of guidance is needed, to learn something like a programming language can be a scary thing in the beginning, And with today's resources it can be really frustrating and from my experience, it's not about how hard you work or learn the digital scale from coding or designing or building a machine learning model, rather it's about the system that you follow,  and when we talk about the system you have various options but the good thing about GOMYCODE is that they have a very well organized system with very clear and powerful content, giving you the option to choose between online or on-premise course, but again here comes their competitive advantage which is their system; Let me explain.
What I see and like
From the hackerspace to the instructor going through the platform and workshops, it's amazing, once I enter the place my mood is switched to deep focus mode on digital stuff with a really energized and fun way, with my experience with Ali the machine learning instructor.
Well I can say they know how to choose great people to work, the one who is not spoon-feeding you the content, and I believe that's how all the instructors do, he helps and points you toward the right place so you can search for it and find your answer and grab your knowledge, no mystery box with these guys, and my god programming and any digital skill have plenty of mystery boxes that the instructors or tutorial creators just skip or don't know how to explain but this time I didn't find any, any thing that was unclear or weird we know how to search for it's meaning and get it demestified, with the questions that gets asked after every checkpoint.
I get more confident in my skill and get assured that I am prepared for the  next step, opposite to what would happen if you took a tutorial after another, you actually don't know if you get the idea in the proper or usable form or just going through some video or writing some coding lines without proper understanding. Also for more engaging the Discord and Slack groups that not only have the people in the same course but everyone I believe in GOMYCODE and with their great expansion, its very useful and keeps you open for a great network. The other thing is the standup meetings we do in the beginning and at the end of the session, keeps me highly focused and removes any confusion makes me really satisfied with what I do in the session and pushes me during the week, till the next one.
You want to join GOMYCODE Egypt? Visit our website or call +20 120 001 3667 for more informations.