Mostafa Elgammal is one of our students at our Hackerspace of Cairo in Egypt. He decided to follow our courses in UX Design.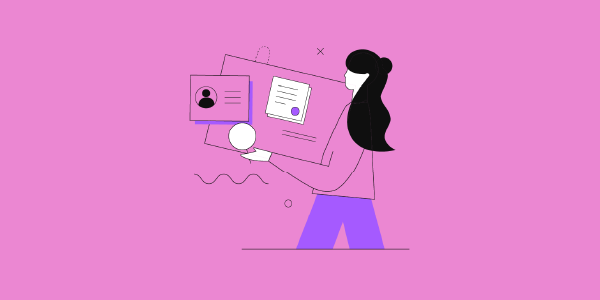 I had the desire to master UX Design
I joined GOMYCODE because I had this desire, this obsession to master UX Design. A friend, who trained here and who knew my passion for this discipline, therefore recommended that I register. After chatting with the team and visiting the hackerspace, I took the plunge. It really is a suitable framework and environment.
My first day at GOMYCODE? I arrived late
My first day at GOMYCODE? I arrived late. More seriously, it was an opportunity for us, students, to get to know each other and to meet our instructor. It was a beautiful day that laid the foundations for the rest of the training. It started slowly, the time for each of us to find our bearings before reaching a more sustained pace.
At GOMYCODE, we meet professionals that share their experiences
The training is going very well. The content of the program is really rich with a lot of notions, techniques, and tips given by our instructor. It's a fairly steady pace of work, but the GOMYCODE model also allows us to learn while having moments of fun thanks to activities or very interesting practical workshops. Moreover, it allows us to meet professionals who therefore have a different vision of UX Design, and who share their experiences with us. It's exciting to be able to learn from the best.
You will never feel alone at GOMYCODE
The community here is very enterprising. You will never feel alone. There will always be someone to help you, advise you, or even chat with you about the hottest weather. When it's not the students, it's the team, and when it's not the team, it's the instructors. Besides, our instructor is really great. He is always available. We can call him by WhatsApp at any time, he answers our questions. He really listens and makes learning easier for us.
I'm not sure there are other places like this
If I have any advice for those who hesitate to join GOMYCODE, it is that here it is an entirely different model than what you have known elsewhere. Besides, I'm not sure if there are other places like this. The strength of GOMYCODE is that not only do you learn by making, so it is etched in you forever, but you also learn in a fun and studious atmosphere, which is really suitable for everyone.
---
Do you want to become an UX Designer? Join GOMYCODE Egypt and develop your skills. Find our training programs on our website or contact our advisors on +20 120 001 3667.