Mokhtar Mohamed is one of our many students in our hackerspace in Cairo, Egypt. Aged 25, the young man with a degree in Civil engineering joined GOMYCODE to follow our training in Front-end with React JS.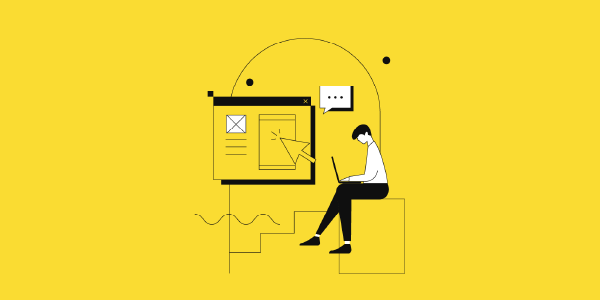 I needed a one-to-one training to master the Front-end
I graduated from Civil Engineering and I wanted to master web development. So I decided to learn by myself by following tutorials online. But I quickly realized that self-learning has its limits. At a certain point, you don't advance anymore and you don't master anything new. I reached a level where self-learning online didn't bring me any new skills to master, especially in Front-end, It was difficult. So I needed a one-to-one training, through which I could better my skills and master them more in Front-end. So I did some research and came across GOMYCODE. After seeing the training offer, its content, the quality feedback, I registered directly without hesitating.
There is a strong connection between the students and the instructor
My first day went very well. I met the other students. Our instructor organized a little game to break the ice between us and allow us to get to know each other better. Then, the training program was presented to us to set our objectives. It was a nice introduction.
The community here is superb. Our instructor is always there for us. What's great is that even outside of the training hours,If there is something that we didn't understand, she can be easily reached and she takes the time to actually explain everything to us. The relationship with other students is also great. We help each other a lot during and after class. There is a strong connection between us far beyond the course. And this is the strength that GOMYCODE has been able to provide for us, this solidarity between the students, that over the days became friends.
Surround yourself with professionals
From my own experience, I would advise those who want to learn new skills to join trainings like those of GOMYCODE. From an autodidact perspective , you will reach a point where you will not advance anymore, and where the assistance of experts, like the instructors, will allow you to advance further and faster. So my advice is: keep learning but surround yourself with professional people who will be able to guide you in mastering new skills.
---
Do you want to become a Front-end developer? Join GOMYCODE Egypt and develop your skills. Find our training programs on our website or contact our advisors on +20 120 001 3667.