Apata Henrietta is one of our many students in our hackerspace of Lagos in Nigeria. The young woman follows the training in Front-end Development with React JS.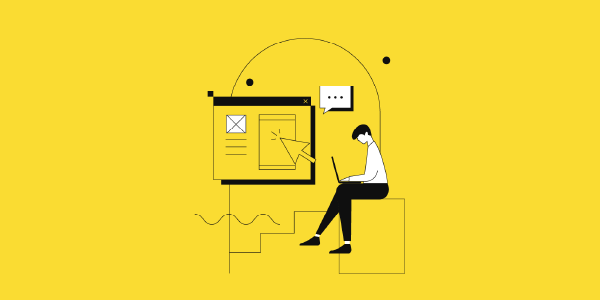 I was looking for a well-structured environment
I joined GOMYCODE because I wanted learn from a school where things are well organized, well structured. I needed a framework like this to get back to coding in good conditions. When I say framework, I mean as much the hackerspace, its environment as the instructor. Anyway, that's what I needed.
I chose the Front-end because I see the results immediately
I chose the Front-end track with React JS, because you can see the result immediately and visually, unlike the back-end. The Front-end is very attached to design. It immediately sets the tone of the website. That's what I like about the Front-end. Better yet, when we code, we see the results immediately, directly, and personally that's what I needed, to really see my strengths, my weaknesses and work on them. The Front-end allows all of that.
At the end of the first day, we were all focused on success
My first day at GOMYCODE was perfect. Honestly, I didn't expect to be received this way. Our instructor was really great. He knew immediately how to put us at ease and motivate us for the training. He helped us enormously to familiarize ourselves with the place, the training, the methodology. At the end of the first day, we were all already on-boarded, and we were already focused. It was an excellent introduction.
There is always someone you can lean on
My experience here is really interesting and above all challenging. I am learning a new programming language, a new skill, which is not supposed to be obvious. But thanks to the community, to the instructor, we do not feel alone to face that challenge. There is always someone to help us, to motivate us, to make us succeed. It's a great experience because I really feel like I'm moving forward and mastering the Front-end.
GOMYCODE gives the best conditions to succeed
An advice? Join this community, because it will bring out the best in you. It will push you to do things you never thought possible. GOMYCODE has succeeded in creating this community, in giving it all the means so that students find themselves in the best possible conditions for success. When I was told about it, I thought it was a utopia, today I see that it is a reality!
---
Do you want to become a Front-end developer? Join GOMYCODE Nigeria and develop your skills. Find our training programs on our website or contact our advisors on +234 01 888 4669.