Ahmed Safwat is one of our many students at our Cairo hackerspace in Egypt. The young high school student, only aged 17, joined GOMYCODE to master web development.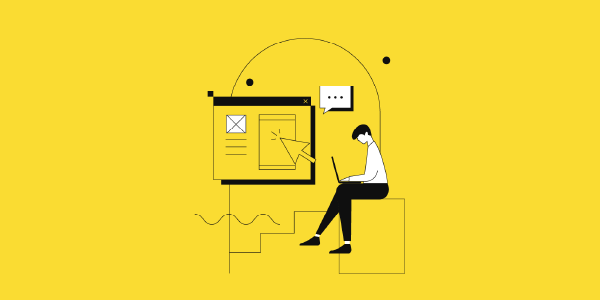 I discovered GOMYCODE thanks to Social Media
I joined GOMYCODE to master web development. I started with the track as an introduction to web development before continuing the other levels thereafter. I got to know GOMYCODE thanks to social networks and in particular Facebook. I then inquired and I called the team on site who was very welcoming and caring. We discussed at length what I wanted to do during this training and so I decided to register.
I develop my digital skills to work as a freelancer
I am passionate about graphic design and I master Photoshop to perfection. I wanted to master something else that could give me a bit more in the job market, and I told myself that the best mix was web development / Photoshop. Through this, I, therefore, want to develop my digital skills to be able to work as a freelancer during my university studies. And I sincerely think, thanks to GOMYCODE, I could achieve it.
GOMYCODE methodology helps a lot to get integrated well
My first day at GOMYCODE was cool even though because of my shyness, I was a little scared. Everyone was kind and caring to me and thanks to the team, the instructor, and the other students, I was able to quickly overcome my shyness, fit in and fully enjoy the experience. You should know that the GOMYCODE methodology also helps a lot to integrate well. First, there are times when you learn while having fun so that makes things easier. Then, everything is done to create the maximum of interactions between us, to strengthen this feeling of belonging to the community. In the end, it was really perfect.
GOMYCODE is a family environment
The community here is very tight-knit. We are all friends. There is no hierarchical relationship or people above others. Even the relationship with the instructors is superb. They help us integrate and ensure that we do not lack anything. We talk a lot about web development, but not only that. Outside of the courses, we discuss the world or other specialties such as design or digital marketing. It really is a family environment.
Open up to others, to open up to the world
If I had to give any advice to those who hesitate to join GOMYCODE, it is to open up to others, to open up to the world, and not to hesitate any longer. It may be that because of your shyness that you are afraid to take the plunge, so forget your shyness and go for it. Here you will find a community that will make sure that everything runs smoothly and that you can grow both professionally and personally.
---
Do you want to become a web developer? Join GOMYCODE Egypt and develop your skills. Find our training programs on our website or contact our advisors on +20 120 001 3667.