Abiola is one of our many students in our Lagos hackerspace in Nigeria. The young woman, who works as a marketing intern, follows our intro. to web development courses.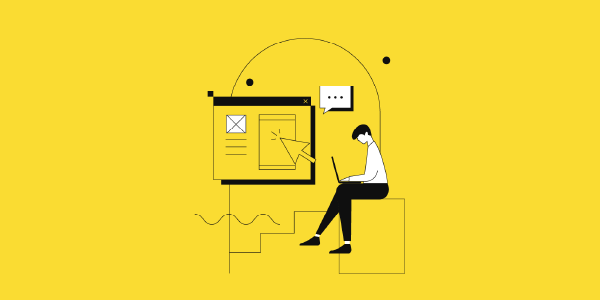 It's this community spirit that I was looking for
My first day at GOMYCODE was awesome. The atmosphere was cool and family-like. I felt like I was meeting cousins or friends at the start of the school year, yet we didn't know each other. I found GOMYCODE's way of breaking the ice between students innovative and interesting. It's this community spirit that I was looking for when I came here and I must admit that I found it!
The objective for which I registered here has been achieved
My experience here is going very well. I must admit that initially, it was not as easy as I thought. This is also quite normal since I am new to the world of coding and computer languages. I had no tech background. But as the days go by, I learn and I master newer things. I am therefore very happy with myself and my experience here because the objective for which I registered has been perfectly achieved.
The world of tech is a world where you cannot move forward alone
The GOMYCODE community is really the best community in which you can evolve. Whether you are a freelancer, whether you work from home, or whether you are a student, you always need a community in which you can express yourself, share your knowledge, your experiences. This allows you to create and maintain your network, to meet new people. The world of tech is a world where you cannot move forward alone, you need to be surrounded to develop your ideas. There are also the instructors who are part of this community, and there too, I must say that the casting was well done. Our instructor, for example, is very pedagogical. He takes his time to explain everything to us and knows how to do it. For me, who knew absolutely nothing about tech, having such an instructor is a blessing.
At GOMYCODE you'll not only learn: you'll evolve
If I had to give advice to those who want to get into tech, it's to take training courses like those offered at GOMYCODE because here not only will you learn and master new technologies but even better you will evolve. You will also be part of a rich and supportive community, which is not only found in Nigeria but also in the other countries where GOMYCODE is present.
---
Do you want to create your first website? Join GOMYCODE Nigeria and develop your skills. Find our training programs on our website or contact our advisors at +234 01 888 4669.